45714 Oakbrook Ct #180
,
Sterling
,
VA
20166
Our Mission
Creating comfortable, energy efficient, healthy home and work environments by providing value through people, products, and processes.
Our Vision
Lead the home performance industry in Northern Virginia.
Featured Awards
Loudoun Chamber of Commerce - 2018 Superior Service Business of the Year
Dr. Energy Saver - #2 Dealer in the Nation in 2018
Loudoun Times Mirror - "Best of Loudoun" for Insulation
EBSCO Best Pick Report - Best Insulation Contractor in 2018
Angie's List - Super Service Award
Why choose us
Comfenergy sets itself apart by providing a free, full comfort and energy evaluation using a blower door, thermal camera, and other tools to diagnose and correct almost any issue in a home revolving around comfort, energy, or indoor air quality. No other company in our area does this!!
Providing the following services
---
Company Photos
---
Before and After
The homeowner in Ashburn called, as last year their pipes froze and they did not want that to happy again.This home i has always had issues with hot and cold spots, and freezing pipes in the winter. We found cold air in the master bedroom attic to be getting around the batt insulation leading to the bathroom above. This entire neighborhood of as notorious drafts and hot/cold spots. These homes have also dealt with many frozen water lines. The water lines were freezing almost 20 feet from the exterior of the home! Comfenergy installed 4" thick SilverGlo foam boards with heat reflective barrier on the attic walls.
Problem solved!!! Foam board insulation in an attic keeps the cold air from travelling beneath the bathroom tub and the pipes from freezing.
The homeowner will be more comfortable in the Summer and Winter.....but it lessened the draftiness of the home, and the pipes don't freeze any more!!!
This Ashburn, VA had rooms over the garage that were too hot in the summer. This is can often be caused by fiberglass batts installed by the builder in the ceiling of the garage. They fall away from the sub-flooring depleting all thermal insulating value. This customer decided to remove the entire garage ceiling and use closed cell spray foam to fix the problem.
This Sterling, VA homeowner had a utility room that backed up to their garage. There was a lot of air leakage allowing cold air to travel through the utility room and into the basement making it cold in the winter.
Thermax foam boards and one part foam was used to seal this air leakage off, and to keep it safe from flammability. Thermax is a fire resistant material.
This Sterling, VA homeowner had a nice storage area beneath the stairwell that is adjacent to their garage. The cold garage air made this room very cold int he winter. Comfenergy used Thermax foam boards and two part foam to air seal it and make it warm to put to better use!
This Sterling, VA homeowner called us out to lower his energy bills, but we couldn't get into the attic because there was no access. We cut the drywall and created a new access with trim.
Once we created an attic access in this homeowner's home, we found two bathroom attic fans that were exhausting into the attic. In the wintertime, this hot humid air, blowing into a cold attic will create condensation and possibly mold on organic material. We took action and vented them outside of the house through the gable.
Cold floors in rooms above garages are typically caused by air gaps between the sub-flooring above and the fiberglass batt insulation below. Any time insulation does NOT touch the surface you are trying to keep warm or cool...it will NOT work!
See how big the gap between the floor and the insulation is in this Sterling Virginian Home WOW!!!! This might have been the worst we have ever seen...Might be 2-3 feet of a gap!
Our team spray foamed the gaps to ensure no air leakage. These floors are now much more comfortable!
This before photo shows a vertical wall in an attic insulated with fiberglass insulation. This fiberglass allows hot/cold air to travel through it and touch the drywall, thus allowing the heat and/or cold to transfer into the living space.
The after picture shows the fiberglass removed and newly insulated using closed cell spray foam. This builds a great protective thermal and air barrier and makes the top floor of this home cooler in the summer months.
This Leesburg, VA homeowner had mold growing in their vented attic assembly that was causing the family to develop allergies and get sick very often. Comfenergy discovered this attic mold and treated it with MoldX-2 before air sealing, insulating and providing other services.
These pictures ar eof the mold covered roof joists before and after being treated by Comfenergy with MoldX-2.
This home in Herndon, VA was experiencing cold drafts this winter and found it expensive to keep their home warm. In the attic there was very little insulation and had a low R value. We used our TruSoft Blown-in Insulation resulting in a less drafty and more comfortable home.
---
Reviews for Comfenergy
About Comfenergy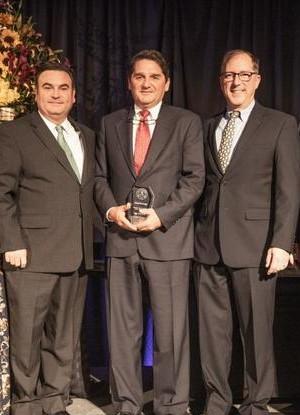 ---