45714 Oakbrook Ct #180
,
Sterling
,
VA
20166
About Us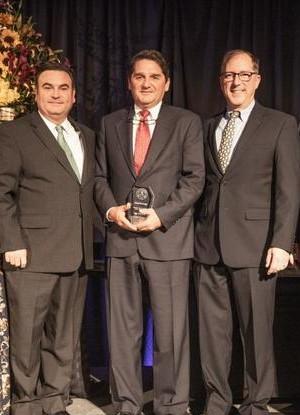 John LeVan, Owner
---
---
Company Highlights
By BRUCE
EXCELLENT SERVICE..WOULD RECOMMEND YOU ALL TO ANY AND ALL!
By Ruth
Was very happy with the results.Have forwarded all the information to my daughter as she has expressed a desire to have an inspection done.
By Ann
The workers the day the job was done were very polite and considerate. But the one thing I would recommend is they clean up a little better. had they brought a leaf vacuum, they could have gotten all the little bits of insulation they left every where, and I wish they had cut the Styrofoam blocks on top of something as now I have tiny shreds of it in my grass and it will not biodegrade.
By Kevin
Anthony was professional and a pleasant person.
By Harry
Thank god I did choose your company.
By Tammy
The only thing I wasnt sure of is when they finished no one called to confirm that they were actually done. I was absolutely pleased with everyone and everything. I can already tell a difference in the comfort of my home. Thank you!
By John Barrett
on time and got right to work. Communicated well on what they were doing.
By Rich
Appreciate the professionalism
By Natalie
The job was thoroughly completed with more done at a lower cost. 
By Stacie
Thank you for such great follow up!!!
By StacieDavis
I can not say enough good things about the way the owners handled a situation that came up during an installation. They were both on top of it and made us very happy customers. THANK YOU!!! Things happen and the way they handled this was fantastic.
By Barbara & David
We had to wait for an appointment but it was worth it!! 
By Randall
Responsiveness, thorough explanation of recommended solution. Really worked w/ us to find the optimal solution that fit my needs.
By Joe
Your team did a good job sealing up the house. They put a hole in my ceiling from the attic, but fixed it. They blew insulation all over my baby's room including crib and clothes, but vacuumed it. They fixed all their sloppy mistakes.
By Stephanie
Very pleased with overall process, crews etc. Thank you for helping make my house more comfortable and energy efficient!
By Jade
Overall, very pleased. Would use again and recommend to others.
By Jacque
I was kept informed by email and I even had to change one of the days and it was easily worked out for me. I can't say enough about how pleased I am with the work and the courtesy from the crew and office staff
By Pam
Your men were excellent! They were very informative, a pleasure to work with, and finished faster than I thought they would. 
By Don
In the process of obtaining one more estimate and will then determine what direction to go.
Leanne P.
Ashburn, VA
I contacted Justin because our first floor master bedroom was extremely hot during the summer and very cold in the winter. When Justin came out, he did a thorough inspection and explained his findings in detail. He used thermal imaging to determine our bedroom attic had no insulation above it. Since there was no access to this area, his high-tech gear was able to see what we could not. Justin is extremely polite, extremely patient and knowledgeable. I would highly recommend Justin and the amazing Comfenergy crew to anyone.
Andrew A.
Ashburn, VA
I appreciated the time spent showing me the work and explaining what was going to be done. The door adjustment for access was very good.
David O.
Ashburn, VA
Salesperson went over everything crew would do. Friendly. Very good work. They worked with us and explained everything as they worked.
Jenn S.
Ashburn, VA
Mike was very thorough in explanation of what our needs were. He was very personable and great to work with. All crew members were respectful and gave excellent customer service.
Alison B.
Ashburn, VA
Shayne is great! This is our second time using him. The crew did a great job.
John R.
Ashburn, VA
I am 88, and have never had anyone doing work for me describe in detail what they were going to do, then explained what they had done. Ismael was outstanding.
Brent T.
Ashburn, VA
Hi Justin, Appreciate the followup. We have definitely noticed a huge difference with temps in that room and we can now keep the door open all the time. The guys did a great job both inside and out. Thanks again. -Brent
Garrett L.
Ashburn, VA
Great guys! Friendly, courteous crew. Really went above and beyond to share how they did the job and had great attitudes about their work. Carl was honest, friendly, and followed up well. He took the time to explain insulation options in detail that gave me confidence in hiring Comfenergy.
Tina N.
Sterling, VA
Wow! Comfenergy came to our house to conduct an energy assessment, and it far exceeded our expectations. With a special tool, Justin basically x-rayed our walls and was able to clearly show where we were losing energy in our home. He was able to determine that the builder had left some insulation out of one of our walls when the house was built, which ultimately contributed to our temperature control problems. He then gave us a three-tiered approach to correcting our situation. We highly recommend Comfenergy to solve insulation and energy loss problems. You have to see it to believe it!
Adam S.
Sterling, VA
Your prices aren't cheap, but I feel confident that Scott has recommended the right course of action for my house (which gets upwards of 105 degrees upstairs in the summer). I appreciate how prepared he was, how he took the time to listen to my concerns, and didn't try to sell me things I wasn't sure we needed. I had one guy recent told me that an attic fan was the way to go, but I felt like that wasn't the whole story. When I asked Scott if I needed an attic fan, he said I could get one, but having proper insulation would mean that we would be able to retain heat or repel heat where appropriate & not need one. I look forward to scheduling the installation & potentially having a follow-up with Scott in the dead of summer to see how much things have changed and if any other work needs to be done. I learned there was no insulation in parts of the house where there should have been, and that some insulation had fallen away from the wall.
John C.
Sterling, VA
Mike Dowling and Justin Dobson did an excellent job. Very knowledgable and response -- addes a lot of value to remodeling project. John LeVan did a great job and I especially appreciate him coming out to the job when a question came up. Ismael, Rafael, and Jordan did an outstanding job! I will ask for them again as our remodeling contunes.
Michelle P.
Sterling, VA
Crew was very thorough, clean, friendly, accomodating, offered suggestions, and were happy to make changes.
Matt D.
Potomac Falls, VA
They did an excellent job. Arrived on time, worked hard, and cleaned up well. Thank you!
Kiley F.
Leesburg, VA
Hey! I just got my gas bill for last month and it was significantly cheaper! the previous month our bill was $160, this bill for last month was only $104! Very pleased with the results of the new insulation in the attic. Please send my regards and high praise to John. Also- I have been VERY pleased with the snow removal people. They are doing an excellent job!
Joanne T.
Leesburg, VA
Love Justin :) He gave us great information on our home. The crew was respectful of our home and very diligent. The house was left clean and job done quickly.
Philip O.
Leesburg, VA
Carl was great! Took his time to explain everything. The crew explained everything well, worked very hard and very professional.
Jacob P.
Leesburg, VA
Outstanding work & communication. I appreciated the opportunity to ask questions at the beginning of each day. Ismael & crew are a great asset to your company!
Don P.
Herndon, VA
I thoroughly reviewed your web site, looked at the various videos and understood what Dr. Energy Saver could do for me. Having obtained additional estimates, I was surprised at the variance in price for the same services. Mike indicated that Dr. Energy Saver would match comparable prices for the same services plus an additional $100.00
Sharon S.
Herndon, VA
Polite, organized, and did excellent work.
Andrew S.
Herndon, VA
The crew was professional and friendly. They worked well and efficiently and took care to explain all steps and clean up after.
Before

After

Frozen Pipes in Ashburn, VA

The homeowner in Ashburn called, as last year their pipes froze and they did not want that to happy again.This home i has always had issues with hot and cold spots, and freezing pipes in the winter. We found cold air in the master bedroom attic to be getting around the batt insulation leading to the bathroom above. This entire neighborhood of as notorious drafts and hot/cold spots. These homes have also dealt with many frozen water lines. The water lines were freezing almost 20 feet from the exterior of the home! Comfenergy installed 4" thick SilverGlo foam boards with heat reflective barrier on the attic walls.

Problem solved!!! Foam board insulation in an attic keeps the cold air from travelling beneath the bathroom tub and the pipes from freezing.

The homeowner will be more comfortable in the Summer and Winter.....but it lessened the draftiness of the home, and the pipes don't freeze any more!!!

Before

After

Spray Foam Garage Ceiling-Ashburn, VA

This Ashburn, VA had rooms over the garage that were too hot in the summer. This is can often be caused by fiberglass batts installed by the builder in the ceiling of the garage. They fall away from the sub-flooring depleting all thermal insulating value. This customer decided to remove the entire garage ceiling and use closed cell spray foam to fix the problem.

Before

After

Utility Room air sealing-Sterling, VA

This Sterling, VA homeowner had a utility room that backed up to their garage. There was a lot of air leakage allowing cold air to travel through the utility room and into the basement making it cold in the winter.

Thermax foam boards and one part foam was used to seal this air leakage off, and to keep it safe from flammability. Thermax is a fire resistant material.

Before

After

Cold Storage Area-Sterling, VA

This Sterling, VA homeowner had a nice storage area beneath the stairwell that is adjacent to their garage. The cold garage air made this room very cold int he winter. Comfenergy used Thermax foam boards and two part foam to air seal it and make it warm to put to better use!

Before

After

Attic Access Installation in Sterling, VA

This Sterling, VA homeowner called us out to lower his energy bills, but we couldn't get into the attic because there was no access. We cut the drywall and created a new access with trim.

Before

After

Venting Bathroom Exhaust Fans in Sterling, VA

Once we created an attic access in this homeowner's home, we found two bathroom attic fans that were exhausting into the attic. In the wintertime, this hot humid air, blowing into a cold attic will create condensation and possibly mold on organic material. We took action and vented them outside of the house through the gable.

Before

After

Garage Insulation in Sterling VA

Cold floors in rooms above garages are typically caused by air gaps between the sub-flooring above and the fiberglass batt insulation below. Any time insulation does NOT touch the surface you are trying to keep warm or cool...it will NOT work!

See how big the gap between the floor and the insulation is in this Sterling Virginian Home WOW!!!! This might have been the worst we have ever seen...Might be 2-3 feet of a gap!

Our team spray foamed the gaps to ensure no air leakage. These floors are now much more comfortable!

Before

After

Fiberglass versus Spray Foam-Leesburg, VA

This before photo shows a vertical wall in an attic insulated with fiberglass insulation. This fiberglass allows hot/cold air to travel through it and touch the drywall, thus allowing the heat and/or cold to transfer into the living space.

The after picture shows the fiberglass removed and newly insulated using closed cell spray foam. This builds a great protective thermal and air barrier and makes the top floor of this home cooler in the summer months.

Before

After

Mold Treatment- Leesburg, VA

This Leesburg, VA homeowner had mold growing in their vented attic assembly that was causing the family to develop allergies and get sick very often. Comfenergy discovered this attic mold and treated it with MoldX-2 before air sealing, insulating and providing other services.

These pictures ar eof the mold covered roof joists before and after being treated by Comfenergy with MoldX-2.

Before

After

Decreased cold drafts for homeowner in Herndon, VA

This home in Herndon, VA was experiencing cold drafts this winter and found it expensive to keep their home warm. In the attic there was very little insulation and had a low R value. We used our TruSoft Blown-in Insulation resulting in a less drafty and more comfortable home.
Best of Loudoun-2015
EBSCO Best Pick Report-2015
EBSCO Best Pick Report